Pain ★★ OUT NOW ★★


★ OUT NOW ★ Exclusively @ http://www.junodownload.com/products/cockney-nutjob-badman-ep/3456673-02/
"Our favourite Mary 'Jane' Poppins impersonator, the one and only, apples-and-stairs-cor-blimey-gov'ner-ave-a-banana living legend; Cockney Nutjob (as I live and breathe)…is back!
His new 'Badman EP' is solid sexy grade A skankin' dynamite! He's cracked his reggae whip of truth like a red, gold and green Wonder Woman. Is he wearing leopard print trousers today? No chance. This EP is so hot that trousers would only get in the way of all the pant skankin' and booty shakin'. In fact, Cockney makes such infectious grin enduring tuuunes we're currently making him a Scour dating app called GRINder! We've got a good feeling about this, who's in?
Swipe right for the Cockney!" – Fat Harry.
Cockney Nutjob
SoundCloud: https://www.soundcloud.com/cockneynutjob
Facebook: https://www.facebook.com/CockneyNutjob
Twitter: https://www.twitter.com/djcockneynutjob
Bandcamp: https://cockneynutjob.bandcamp.com/
Hearthis: https://www.hearthis.at/cockneynutjob
Website: http://www.cockneynutjob.com
Scour Records
Website: http://www.scourrecords.com
SoundCloud: https://www.soundcloud.com/scourrecords
Facebook: https://www.facebook.com/scourrecords
Twitter: https://www.twitter.com/scourrecords
YouTube: https://www.youtube.com/scourrecords
Bandcamp: https://www.scourrecords.bandcamp.com
Instagram: https://www.instagram.com/scourrecords
Hearthis: https://www.hearthis.at/scourrecords
Artwork by Morphosis: https://www.facebook.com/morph0515
Promo blurb by Fat Harry: https://www.facebook.com/Fat-Harry-216117141875072
Mastering by Warp9: https://www.warp9audio.co

Play: 8874

Źródło Materiału Soundcloud by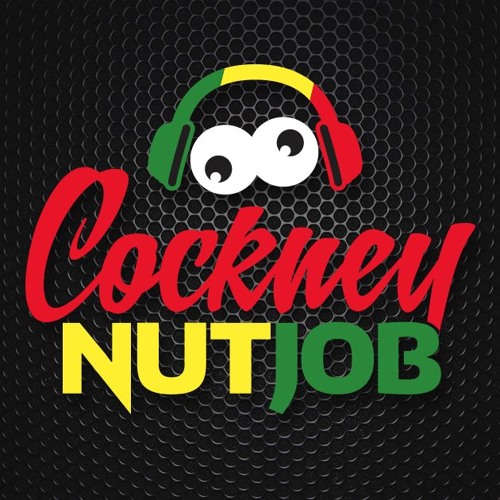 Cockney Nutjob