100% Cockney Mix Vol.1 (Clip) ★★ Free Download ★★


THIS IS JUST A CLIP OF THE MIX, TO HEAR FULL MIX HIT 'FREE DOWNLOAD' or STREAM VIA MIXCLOUD LINK BELOW:

TRACKLIST is available below (at the bottom)
….18 months in the making, I have finally managed to pull together enough musical ammo to do a mixtape with just tracks that I have produced (tracklist at bottom). Hip Hop, Rock Steady, Ska and Reggae lay the foundations with elements of other vintage sounds thrown in. Four of the tracks are taken from my soon to be available @ScourRecords EP – Heads Boppin'. Any comments/feedback would also be welcomed!
Featuring the amazing vocal talents of @KurnelMC – thanks dude 🙂
Please show him some love on SC and FB – www.facebook.com/thekurnelmc?fref=ts
Big thanks to @SonicEdgeMastering and @warp9music for between them mastering all of the tracks on the mix. A huge thanks to @Spinforth and @ScourRecords for being the most supportive and promotastic label that I have had the pleasure of working with.
Also, just wanna say thanks to anyone that has shared any of my tracks or mixes and in particular to all the blogs and radio shows that have supported my music including (sorry if I missed u): @MonkeyBoxing-com @LifeSupportMachine-co-uk, @Doe_Ran, @CaptainFlatcap, @HKPP (Hong Kong Ping Pong) @PostBreaks
MASSIVE THANKS to the 50 peeps that hit the repost unlocking the free download on this mix 🙂
* * * * * * * * * * * * * * * * * * * * * * * * * * * * * * * * * * * * * * * * * * * * * * * * * * * * * *
TRACKLIST (all tracks by Cockney Nutjob):
1. The Django Factor – Free Download
2. The Master – Free Download
3. Weezee Train – Free Download
3. Dizquidator – Free Download
4. Easy Anthem – Scour Records
http://www.junodownload.com/products/cockney-nutjob-heads-boppin-ep/2921212-02/
5. Get Up On Ya Feet – Free Download, link below

6. O'Town – Free Download

7. Roll It – Free Download

8. Sunshine – Scour Records
http://www.junodownload.com/products/cockney-nutjob-heads-boppin-ep/2921212-02/
9. Heads Boppin' – Scour Records
http://www.junodownload.com/products/cockney-nutjob-heads-boppin-ep/2921212-02/
10. You Make My Heart Go… – Free Download

11. My Baby Don't…. – Scour Records Freemix

12. I'm Skankin' Out – Scour Records
http://www.junodownload.com/products/cockney-nutjob-heads-boppin-ep/2921212-02/
* * * * * * * * * * * * * * * * * * * * * * * * * * * * * * * * * * * * * * * * * * * * * * * * * * * * *
For Bookings or Remixing please email djcockneynutjob@hotmail.com
And if you dig what I do make sure follow my blog www.cockneynutjob.com

Play: 25910

Źródło Materiału Soundcloud by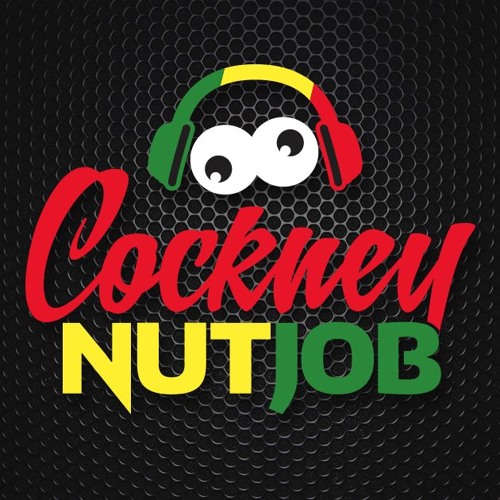 Cockney Nutjob